Love knows no bounds, whether that's size, age or even species, writes kingdomstv.
This was beautifully represented when an abandoned elephant and giraffe formed an amazing bond after being rescued in Nairobi.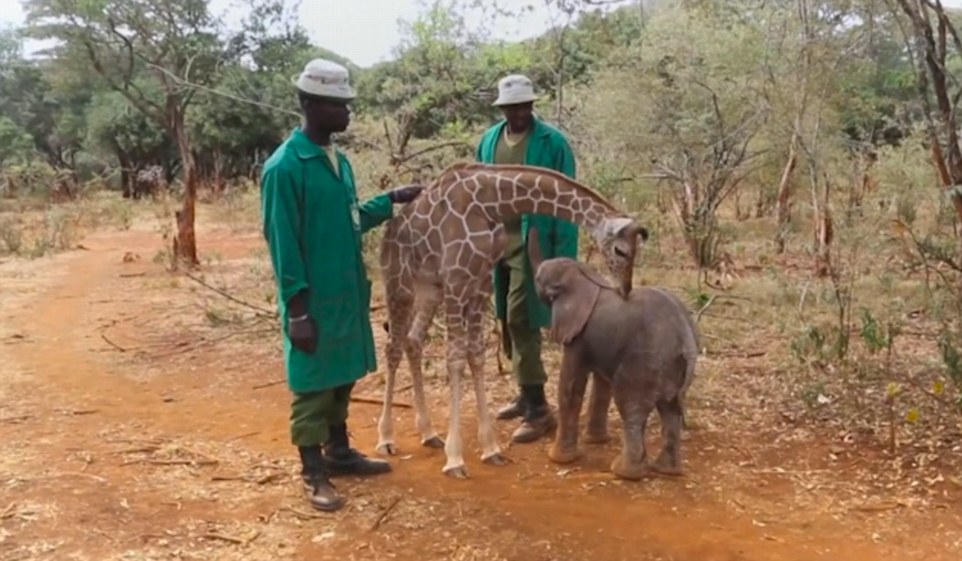 Kiko, the baby giraffe was found alone and helpless by the Kenyan Wildlife Service and taken to a local wildlife trust at the Nairobi National Park.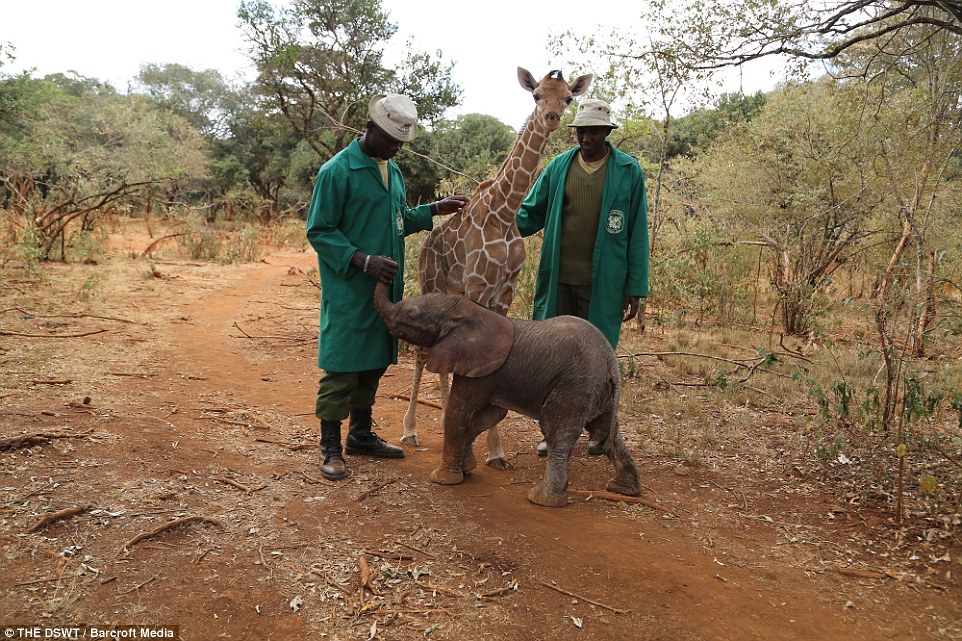 He was only a month old and was therefore too small to sleep in the giraffe stable, instead, he was housed next to the elephants.
This is where the unlikely friendship began, him and a fellow orphan Lobito, a lively elephant calf who was only three weeks old. The pair became inseparable.
In the heartwarming footage, you can see the Lobito the elephant struggling to keep up with his long-legged friend.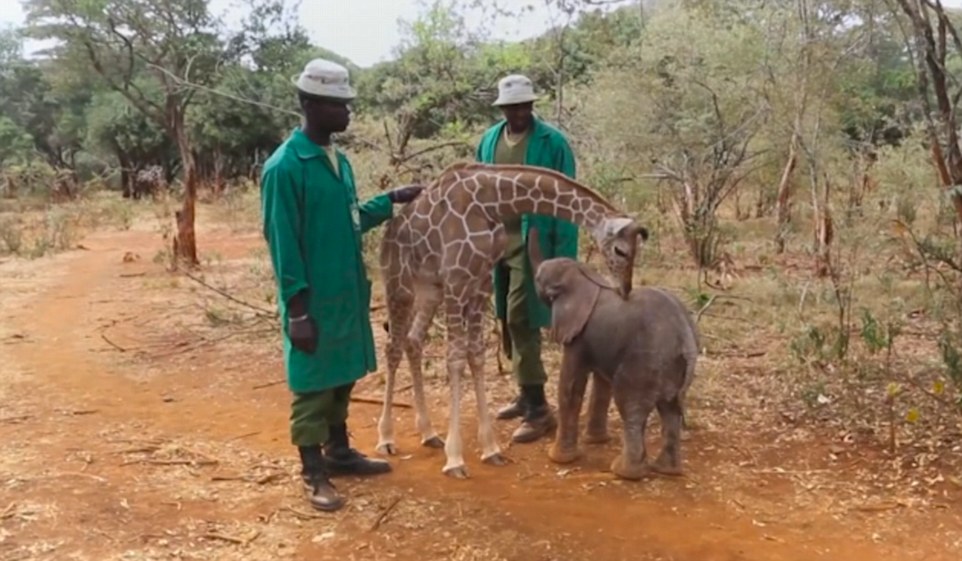 Neither one of the cute pair would have survived in the wild without access to their mother's milk.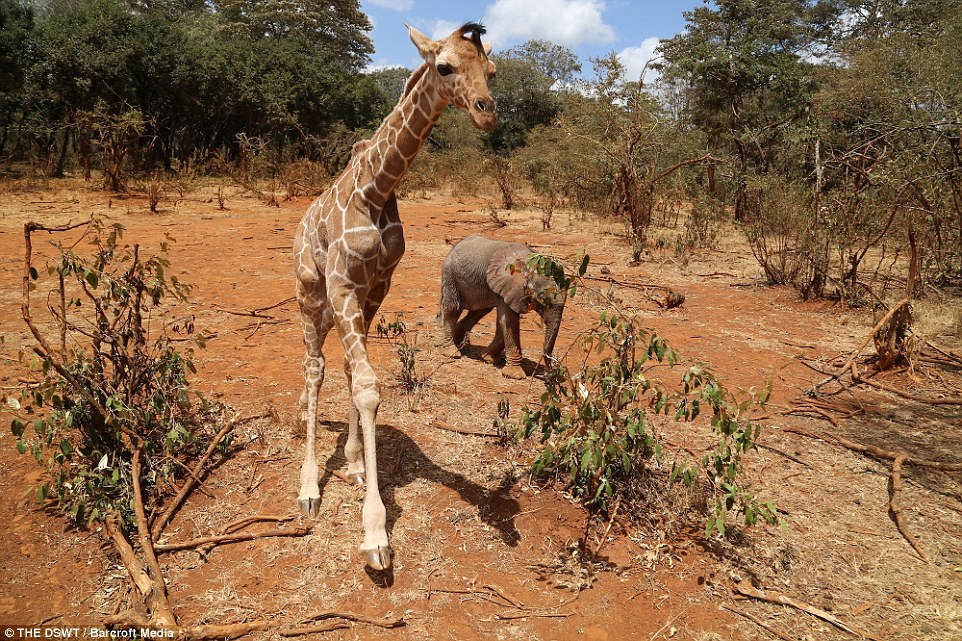 Thanks to the David Sheldrick Wildlife Trust, the two orphans have been given a second chance at life.
What Loboito lacked in size, he definitely made it up in enthusiasm and energy.
You will always see the eager elephant trotting excitedly behind his favorite companion.
Apparently, Loboito loves nothing more than to spend his time under his buddy's long legs.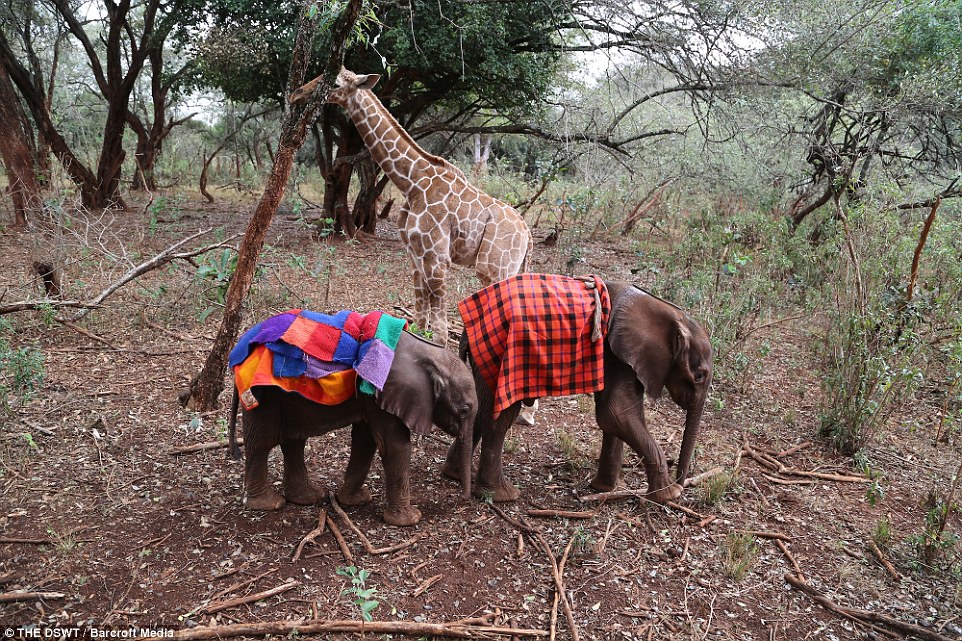 When he eventually does catch up to his long-legged friend, you can see Kiko bending down and having a cheeky kiss and cuddle.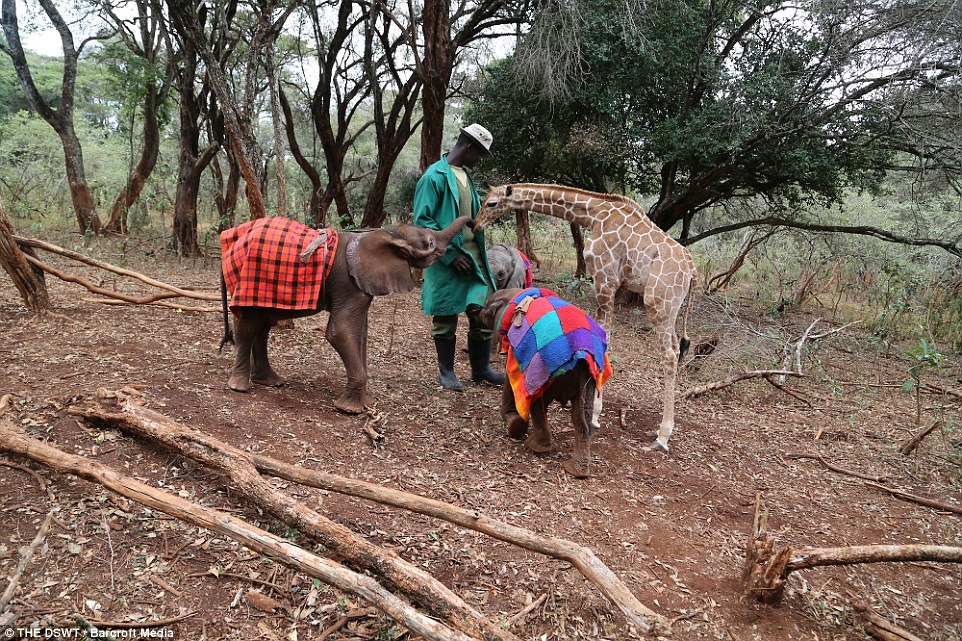 Rob Brandford, Executive Director of the David Sheldrick Wildlife Trust (UK) said:
'Kiko is extremely trusting and affectionate with his carers and has been from the moment he was rescued and he loves spending time with the youngest elephant calves.'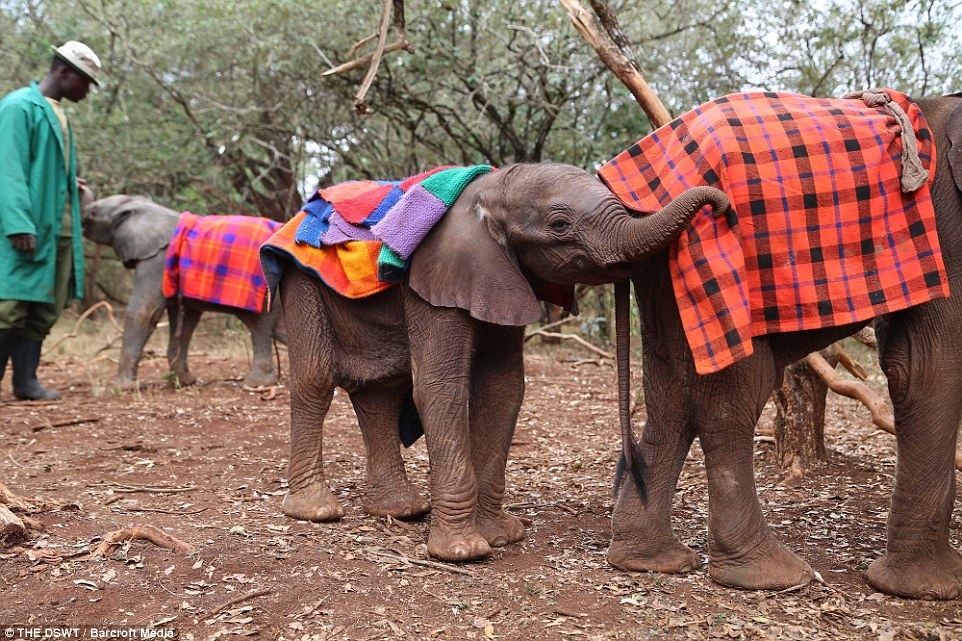 'Loboito follows Kiko everywhere he goes and particularly enjoys spending time beneath Kiko's legs and belly.'
'Both animals could not have survived in the wild without their mother's milk.'
'They are being given specialist care until they are old enough to be reintegrated back into the wild.'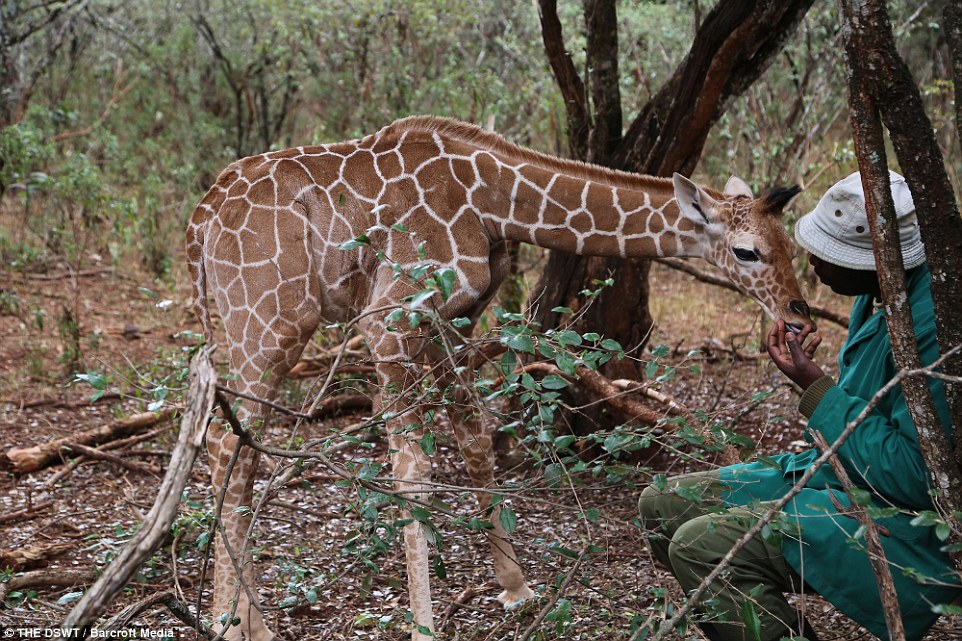 'Our dedicated team of keepers substitute for the orphans' families and are with the babies 24 hours a day – even sleeping alongside them in their stable at night.'
This story originally appeared on kingdomstv.com