And why shouldn't you? Every puppy is adorable, whether big or small, Labrador Retriever or Pug, no one can resist the face of a pup.
So in honor of the cuteness of puppies, we've put together 50 of the cutest faces we could find. They'll make you smile, they'll make you go "awww," and they might have you looking for one of your very own.
Enjoy!
1. One day, this Siberian Husky could pull a sled across Alaska!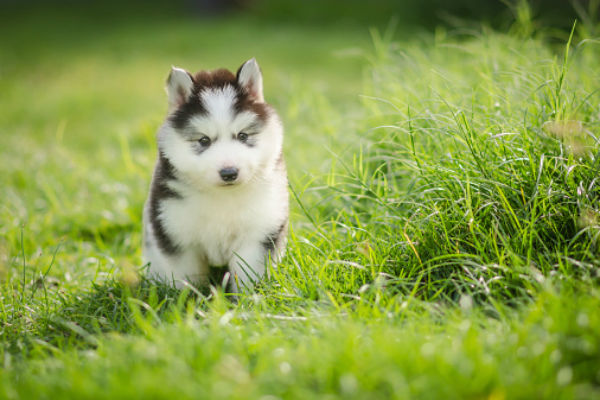 2. A devoted companion and incredible working dog, a Golden Retriever is loved by all.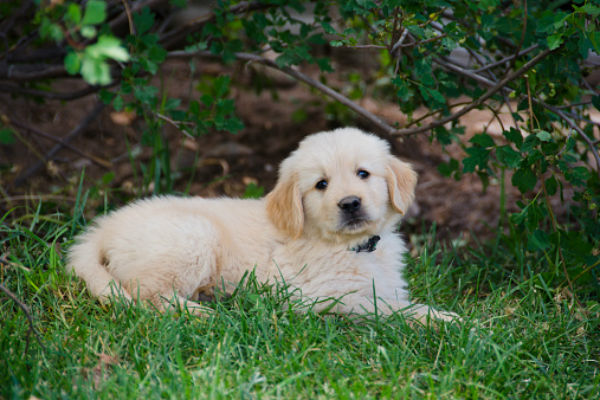 3. Poodles, like this pup, can be a variety of solid colors, including blues, grays, silvers, browns, cafe-au-laits, apricots and creams.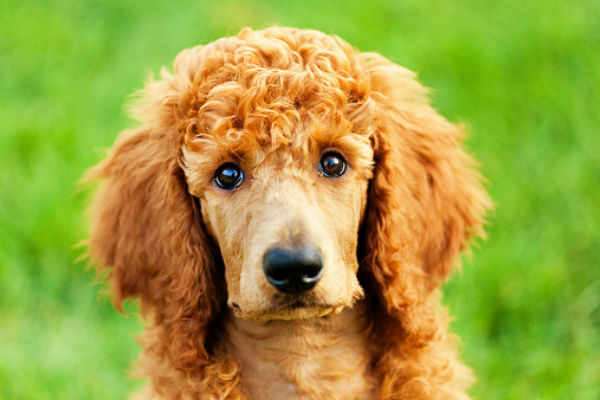 4. One of the cutest things about the Wirehaired Pointing Griffon? His abundant mustache and eyebrows, for sure.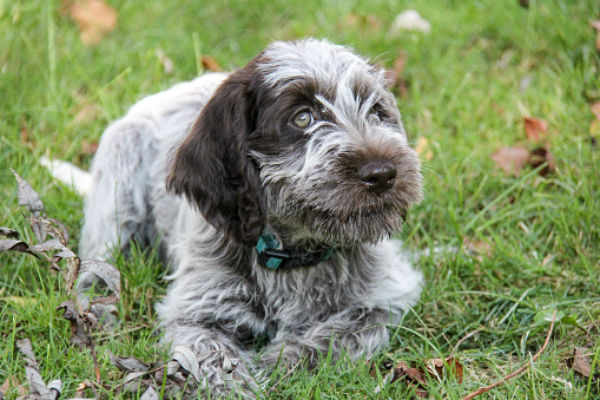 5. With a face like this and the personality to match, it's no wonder the Lab has been the most popular breed for 26 years.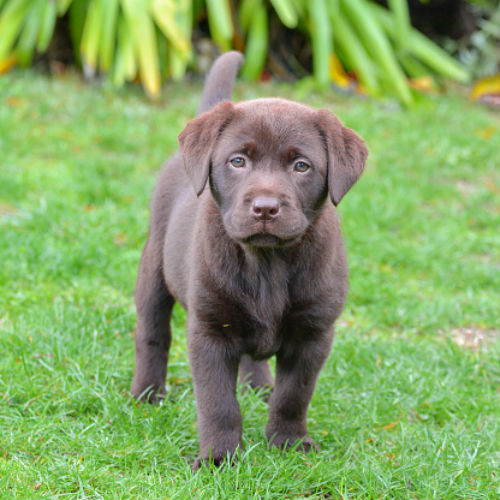 6. If you ever wondered what was cuter than one Pug pup, you have your answer. (It's two Pug pups!)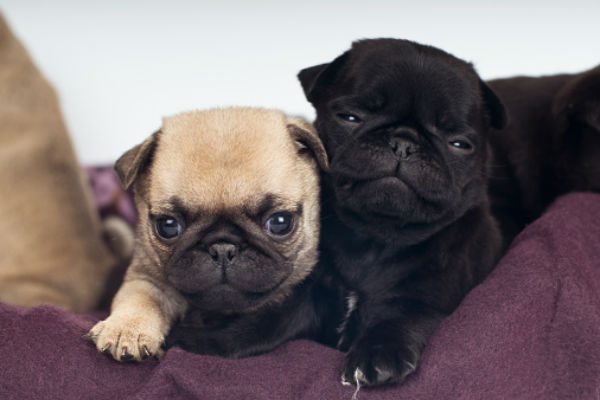 7. These unbelievably adorable bat-like ears are characteristic of the French Bulldog.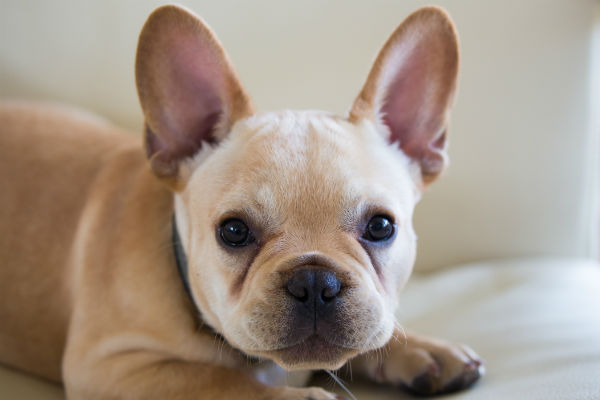 8. Look how little this Border Collie pup is! Just you wait, though; once they're grown and trained, these dogs are some of the smartest around.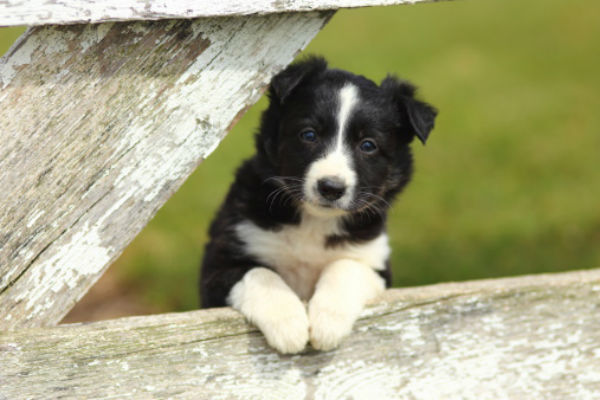 9. This guy has eyes that stare right into your soul. Even the American Hairless Terrier standard describes them as "expressive."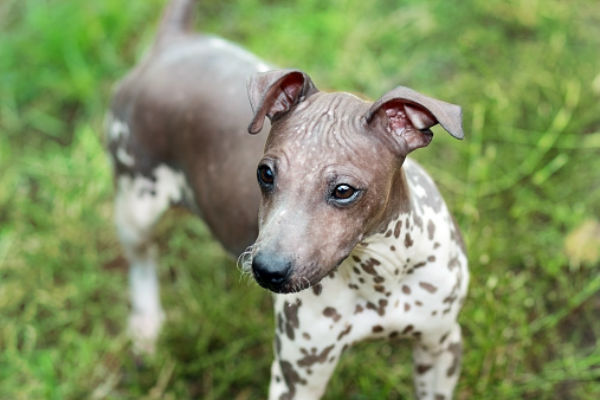 10. Nothing more perfect than puppy kisses from one adorable Welsh Springer Spaniel to another!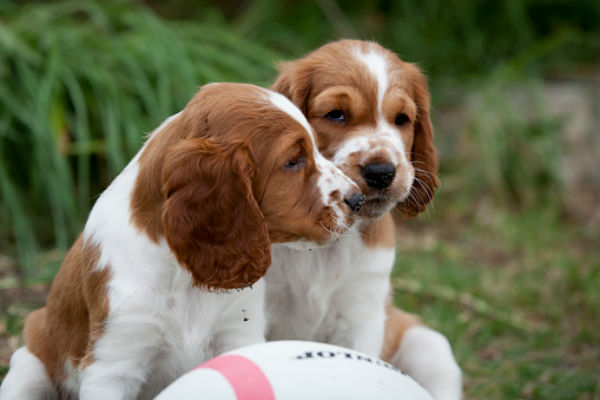 11. Those big dark eyes, that sweet expression! It's no surprise that Shih Tzu owners have been so devoted to their pups for thousands of years.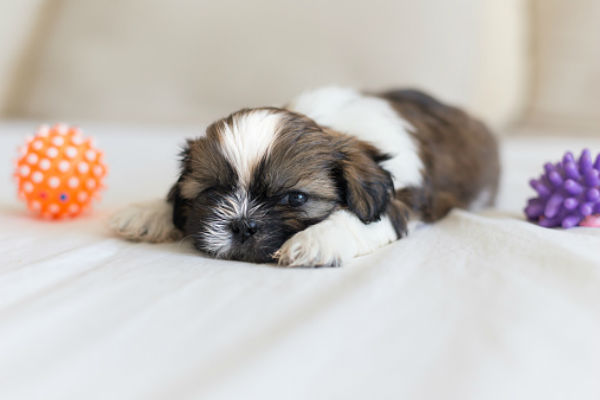 12. What's more beautiful . . . this Rottweiler pup or the field of flowers she sits in? As much as we love Spring, we think this one's an easy choice.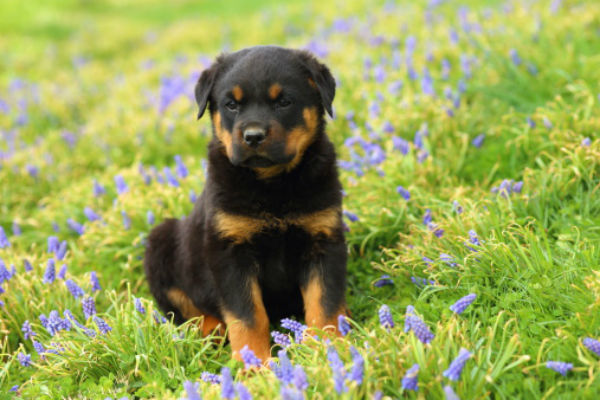 13. Check out the head tilt on this alert and agile Shiba Inu pup.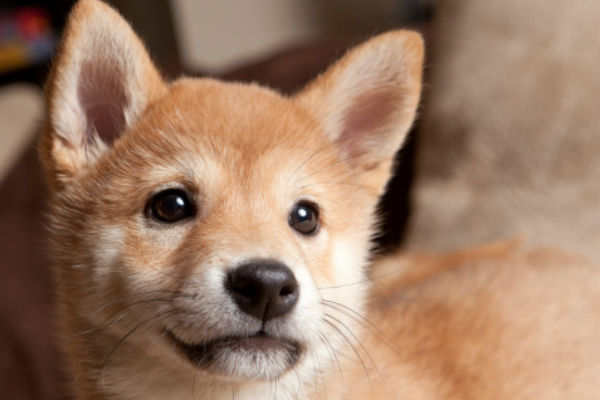 14. It's all smiles for this Havanese pup. You can even see all of his little puppy teeth.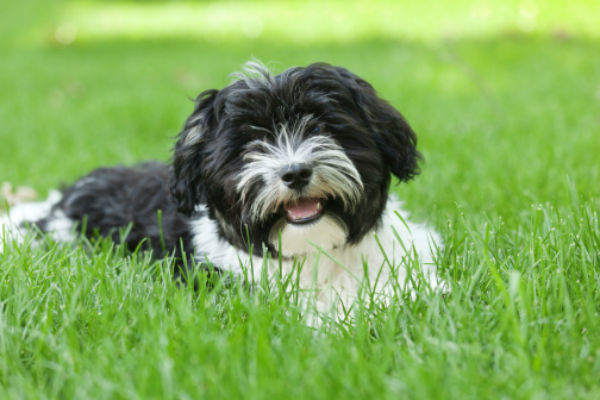 15. This Lab pup is thinking about all the toys to chew and people to love.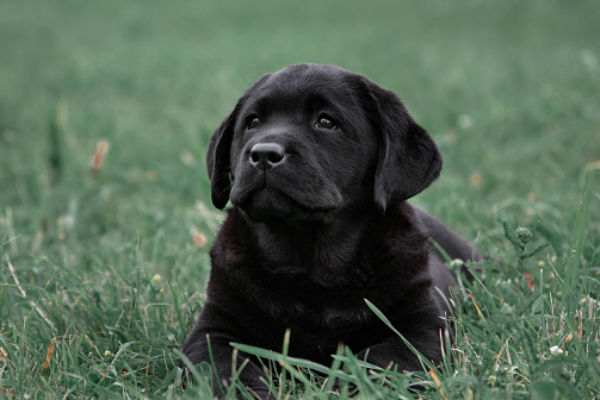 16. Look at this guy's adorable tongue, beautiful coat, and precious paws. The mahogany coat is signature to the Irish Setter.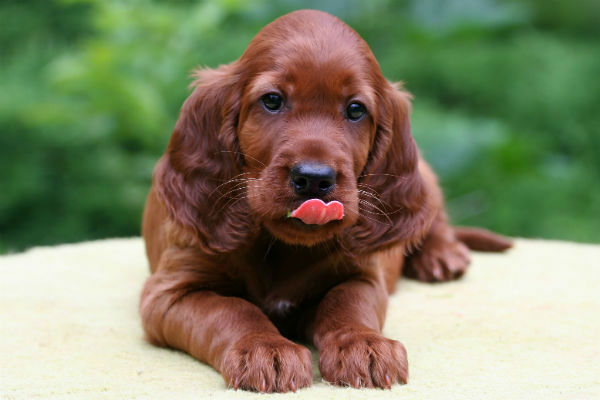 17. Boop! These precious Bernese Mountain Dog pups are just hanging out in their natural habitat. Berners, originally from the Swiss mountains, thrive in cold weather.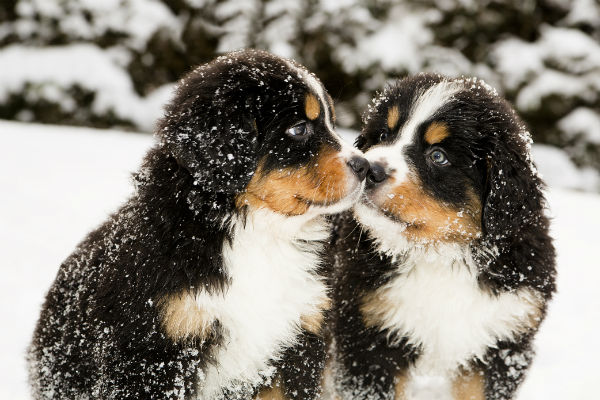 18. The markings on this Old English Sheepdog pup's face are just too cute. And not only is he cute, but he is also an incredible herding dog!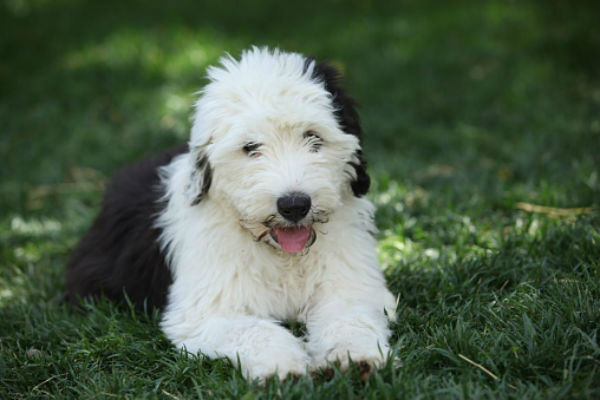 19. This Leonberger puppy is bigger than many full-grown toy dogs. Big pup, big paws, and a long tongue, to boot.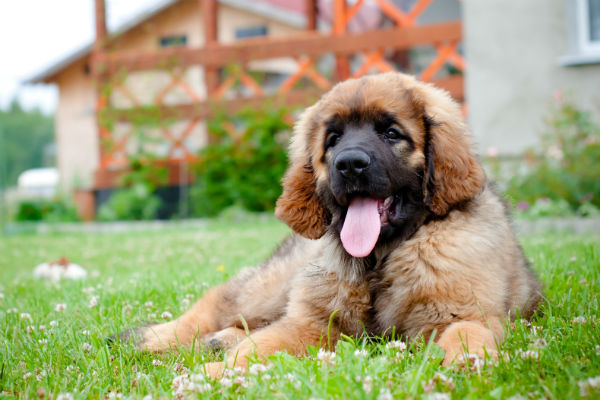 20. Speaking of big paws, check out the ones on this Cane Corso pup. He's got a ways to go to grow into 'em.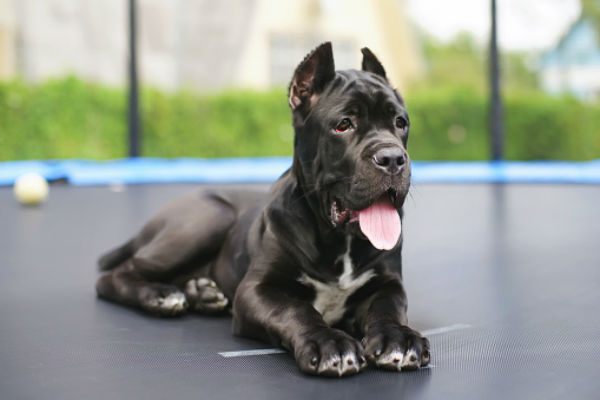 21. What's the first thing you noticed about these floofy Chows? Their entirely blue tongues perhaps? The Chow Chow is only one of two breeds with this unique characteristic. (The other is the Chinese Shar-Pei.)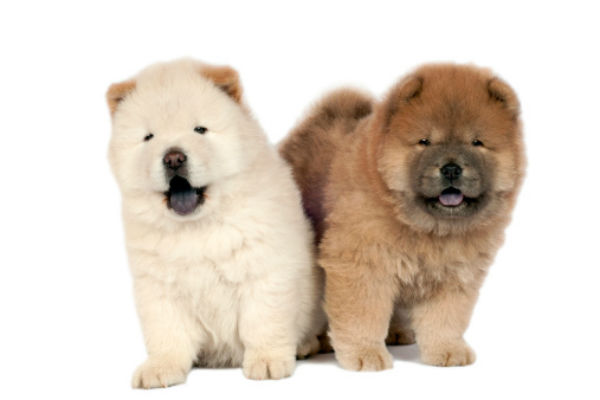 22. This Dogue de Bordeaux has such stunning eyes!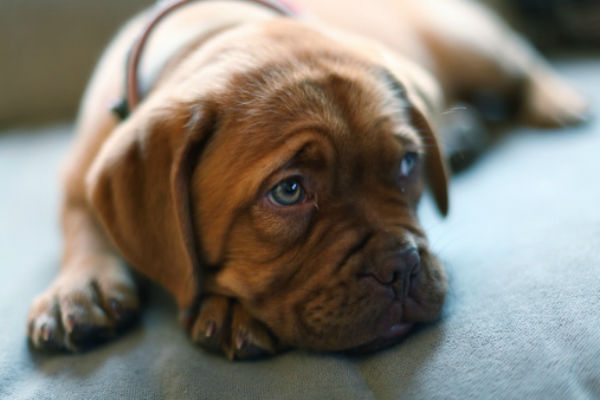 23. It's tug time for these English Setter pups. But it's okay . . . their agreeable temperament allows this pair to share!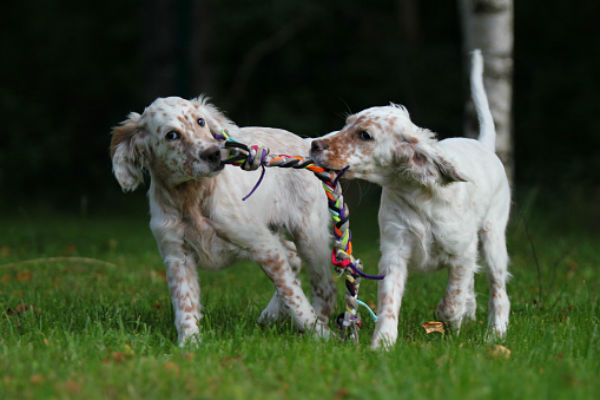 24. It's a bird . . . it's a plane . . . it's a flying German Shorthaired Pointer!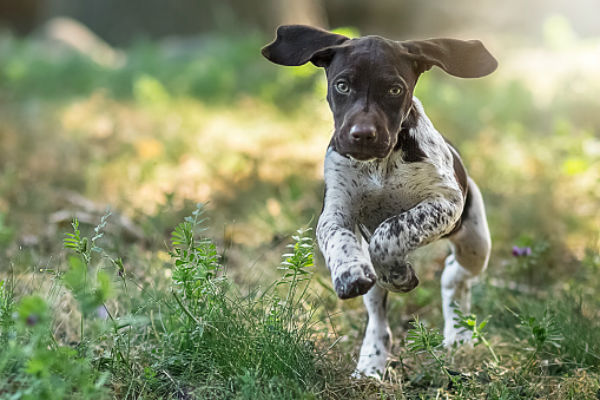 25. One Corgi, two Corgi, three. Little legs won't stop these Pembroke Welsh Corgis.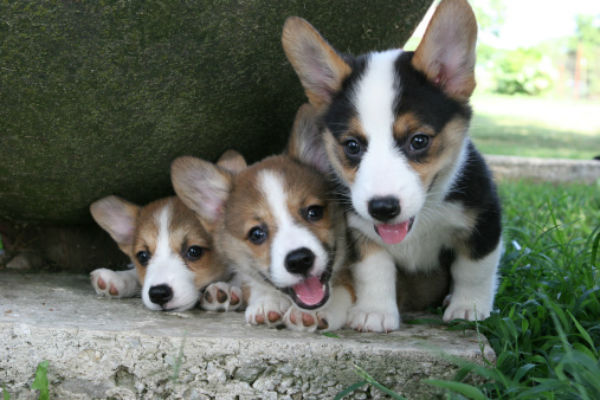 26. My, what big ears you have. The ears of the Ibizan Hound contribute to his "elegant, deer-like look."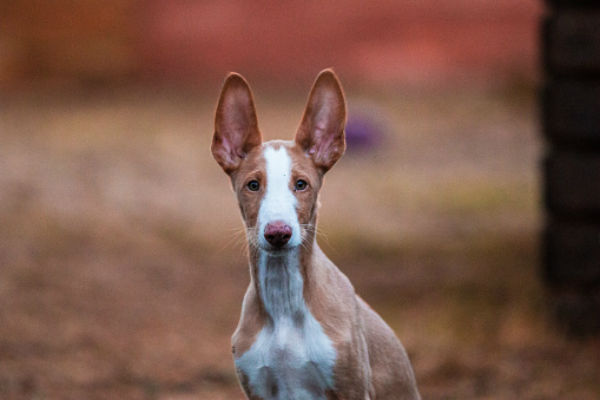 27. What a white fluffy bundle of joy. Sammies are known for being gentle, adaptable, and friendly.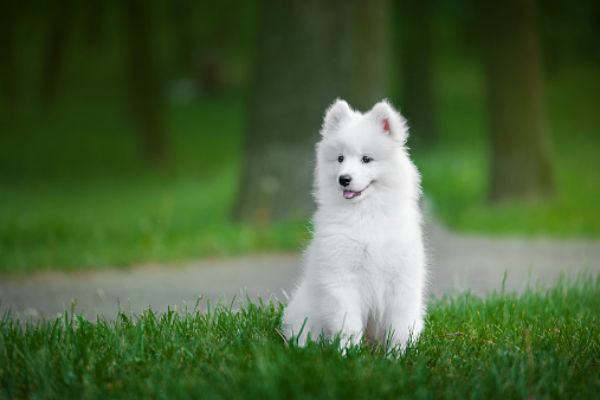 28. This adorable pup may look a little sad, but he isn't! The Tibetan Mastiff is known for his solemn, yet kind expression.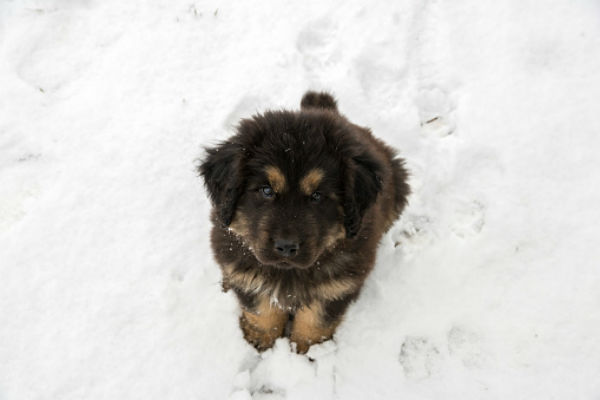 29. Standing tall and proud, this Aussie pup is ready to conquer the world. And if not the whole world, maybe the agility world, or the herding world.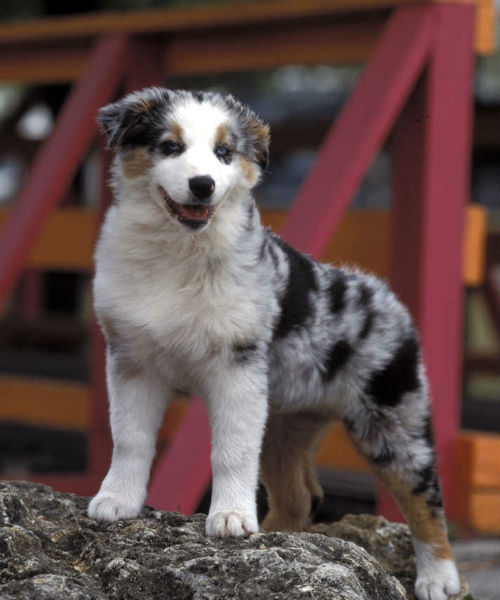 30. Look at that face! It's irresistible. And so is the intelligent, courageous, and alert Belgian Tervuren.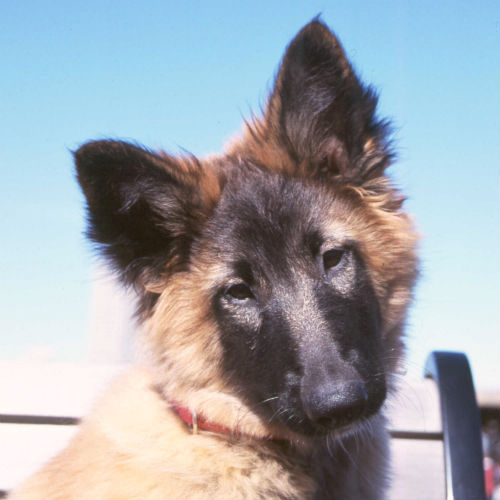 31. Where is this speeding Beagle off to? Following his world-famous nose, perhaps?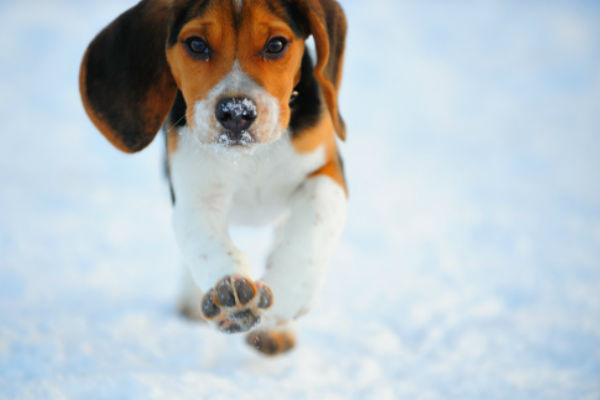 32. This Pomeranian has a lot of floof…and the attitude to go with it. Poms are known for being cocky, animated companions with extroverted personalities.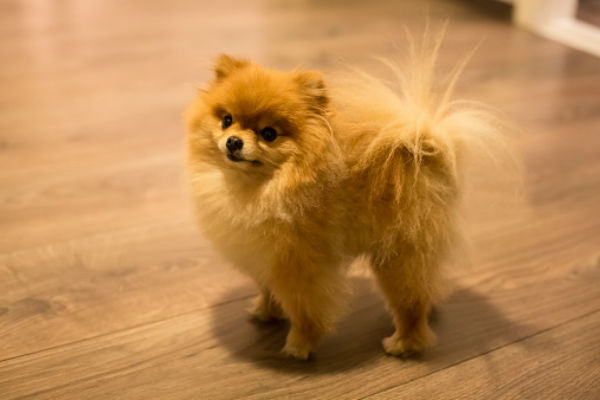 33. The Weimaraner is a dog that loves being a part of his family's "pack." And this is a pack of Weims unlike any other.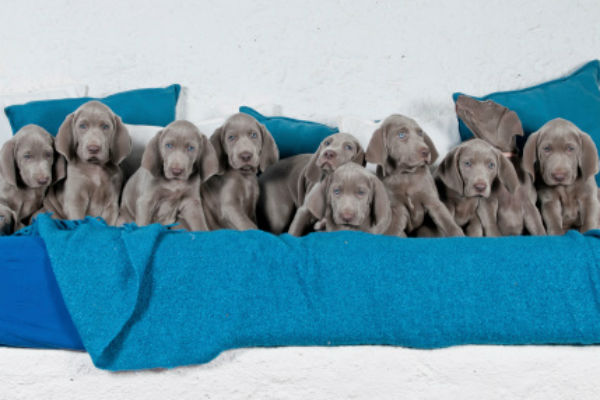 34. Nothing is cuter than a German Shepherd Dog pup with giant ears! Maybe that's one of the reasons why this dog is number two in the nation.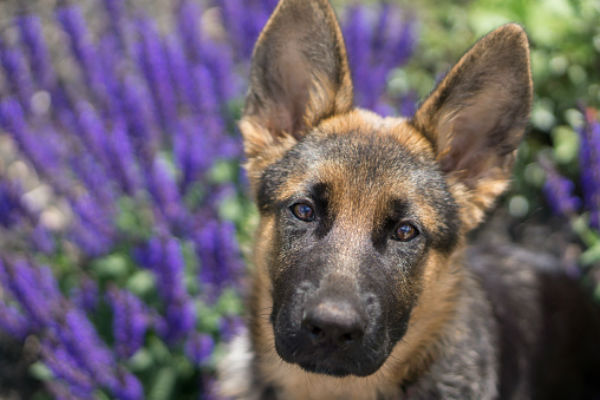 35. Look at the soulful eyes of this Spinone Italiano pup. It's no wonder they're said to outrank all other Italian gun dogs…or maybe it's that they're highly efficient workers. Hmmm…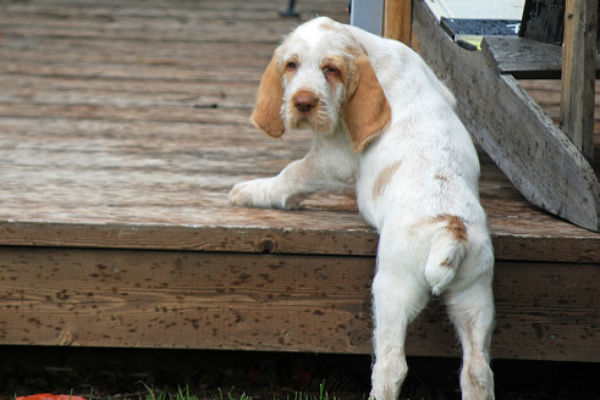 36. It's a Bulldog puppy party! Socialization (with other dogs and humans) is an essential part of a pup's development.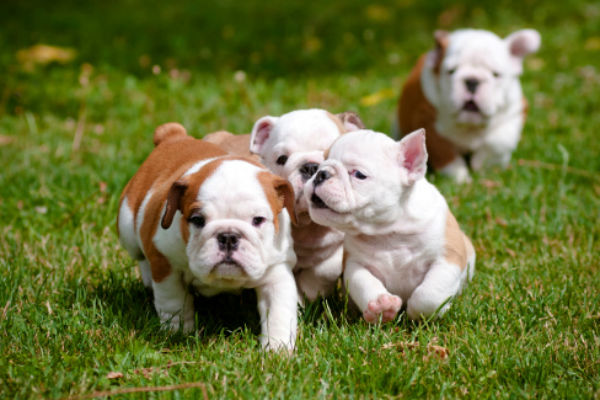 37. Look at this little angel! This Shetland Sheepdog pup may be small now, but in no time he'll be a world-class herder, competitor, or doggy best friend.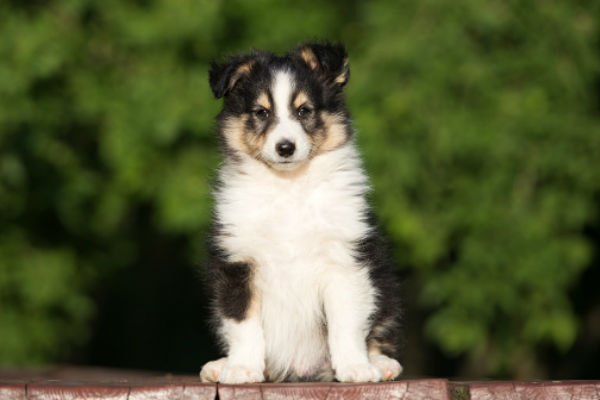 38. He's playful and clownish, friendly and loving, and in this picture, he's a smiley Bull Terrier.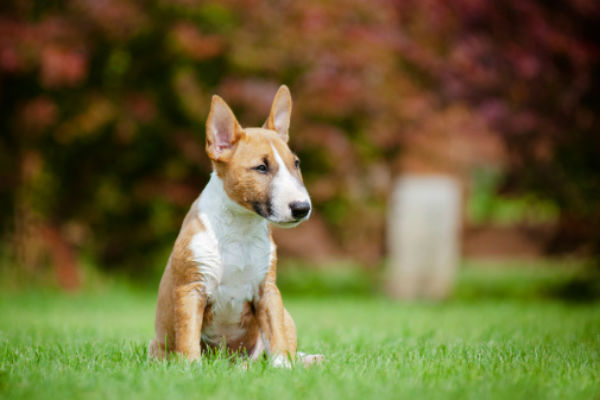 39. Wouldn't you want to curl up next to the fireplace with one of these fluffy Alaskan Malamute puppies? This thick (and adorable) coat helped protect the Malamute from snow in his native land of Alaska.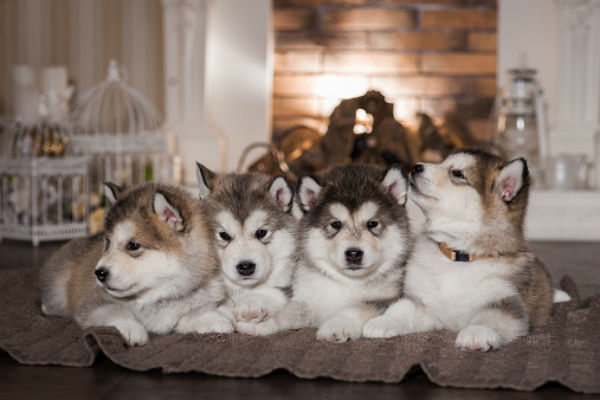 40. Sun's out, tongue's out for this Australian Cattle Dog. Did you know that this breed can be blue or red, a mottled or speckled pattern, with or without black, blue, or tan markings?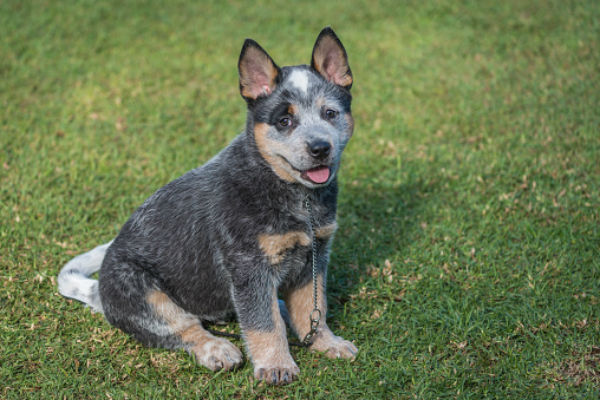 41. He may look quiet and stoic now, but Vizslas are born hunting dogs who thrive on hard exercise. Give him a minute and he'll get moving!

42. Few faces are cuter than this Boxer face.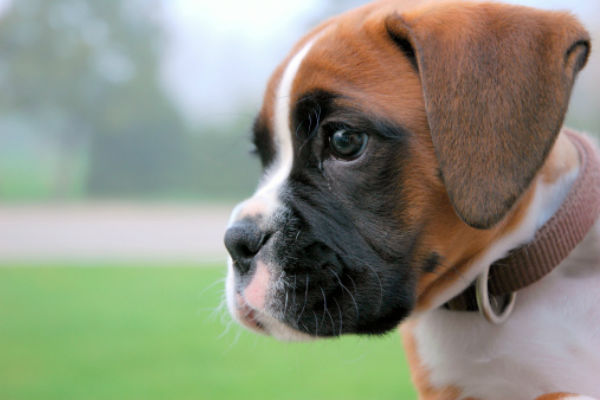 43. This Dachshund puppy looks super innocent, but watch out! He's known for his spunk and liveliness.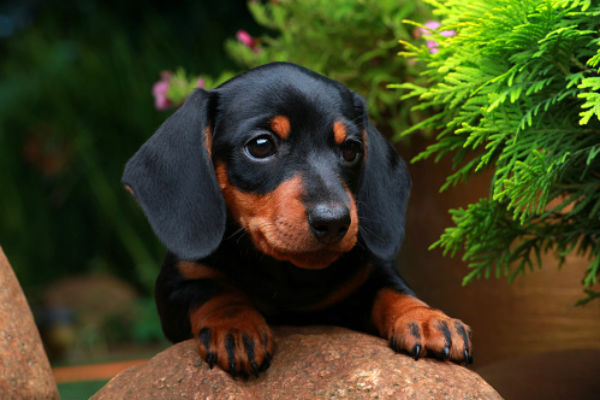 44. Why the long ears? Because he's a Basset Hound, of course!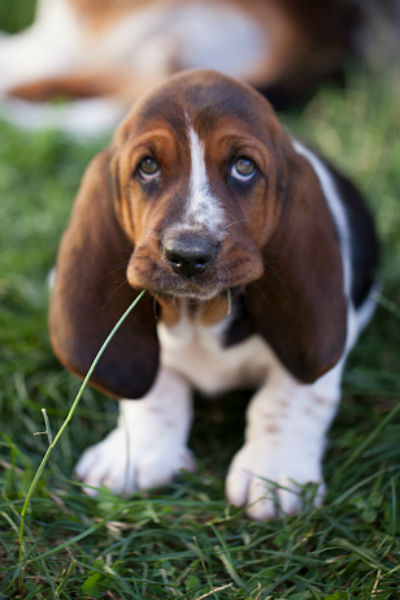 45. The adorable Akita is a working breed that originated in Japan. The breed trademark is the plush tail that curls over his back (which you can't see in this puppy pic)!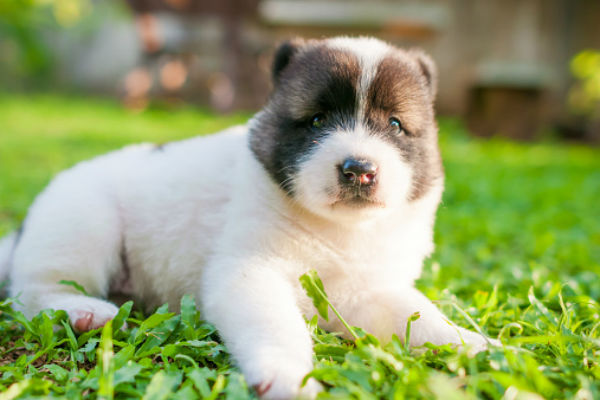 46. Look out! This Cairn Terrier pup has the zoomies!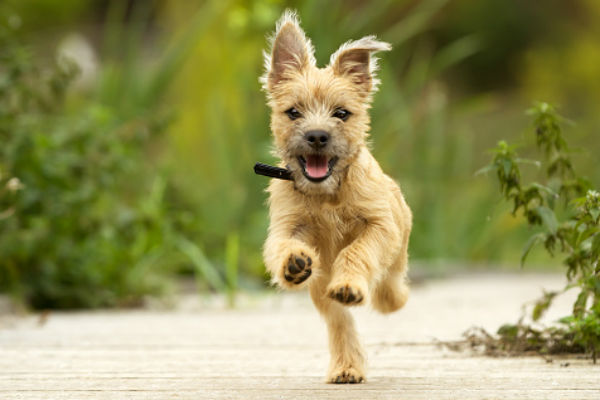 47. That face! It's no wonder the genial Saint Bernard is among the world's most famous and beloved breeds.